How has Covid-19 affected the process of Rent Guarantee Claims?
How has Covid-19 affected the process of Rent Guarantee Claims?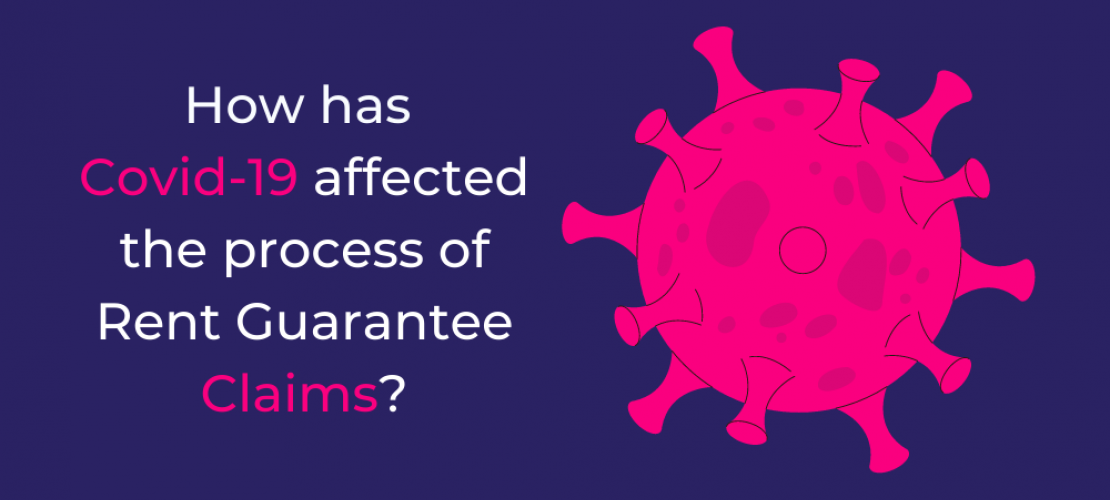 Significant changes have occurred in the UK over the last few months.
As many tenants continue to face issues with employment, and property owners face an increase in damages, issues in tenancy, and financial instability, rent guarantee products such as insurance have been caught in the middle. As a result, claims have gone up roughly five times the average amount previously seen since the pandemic started. Eviction bans have been put into place, increasing the average claim length, to protect tenants from being thrown out in the event they are unemployed due to reasons related to or caused by Covid-19.
There is an increase in pressure for insurers to introduce new rules and processes to cater to these changes in legal requirements regarding claims and eviction notices. 
What are some of the critical changes to processing claims?
Need to Mediate further…
Every rent guarantee claim has a "reasonable prospect of success clause."
This means that a claim is only considered if there is a change of 51% or more, that the claim would be successful should it reach a legal courtroom. This ensures that false accusations and easily disproved claims do not reach the courtroom and are only pursued if there are apparent legal issues and the landlord has met all legal requirements needed. When the eviction ban is finally removed, many policyholders want to evict tenants where they were previously unable to legally. These cases will need to be carefully controlled and reviewed to ensure successful claims are pushed forward.
For policyholders who want to evict tenants when the ban is lifted, they will need clear evidence that they attempted to mediate their tenants and professionally deal with them. If there are no records made or proof of this, eviction claims will be more than likely to be rejected as they do not follow the legal requirements necessary.
We recommend all property owners and landlords, regardless of the pandemic environment, to continue to make clear, detail records of all interactions with their tenants, including:
Any professional interactions.
Any documentation and letters received from or sent to, the tenant.
Extension of notices.
Rental payments made and missed.
Outstanding amounts owed (if any).
Formal eviction warnings.
Any receipt for physical damages caused by the tenants involved in the eviction notices (if any).
Notices Extensions
The timeframe for serving notices, expiration of notices, notices durations, and extensions have significantly changed due to Covid-19's impact. Notices should be served correctly in line with new legal requirements at the appropriate time. This will ensure no gap or issue with the claim timescale concerning the claim's details and eviction notices.
Leaving a significant amount of time between your notices can shine a negative light on the claims you are making against your tenants, and therefore you may need for eviction of tenant is not as essential as the claim makes it out to be.
Keep on top of your notices and put all the legal time frames you have to wait between notices in your schedule. Ensure you have also checked legal requirements via the government and your insurance policy that you are following the proper notice and eviction processes.
Differences in Insurance Interpretation
Many insurers have published public updated statements detailing their new claims process, and standard policies to be followed during the coronavirus period. As insurers and policy wordings differ, many insurers have their interpretations of the new policy-related rules and wording changes listed in this article.
We recommend you contact your current insurance provider regarding any policy wordings changes and claims processes that will affect you should you receive or file a claim during the pandemic.
I am not happy with the changes my current insurer has made – what should I do?
If you are unhappy with the temporary changes your insurer has made during the coronavirus period, we suggest you look at alternative providers to find the best coverage options available to you during these challenging times.
Our team at Rentsurance is making sure policies remain smooth for all our clients as we transition in and out of the coronavirus period. We insure property owners who house a variety of tenants, including tenants with state benefits, DSS, under Universal credit, or unemployment issues.