Home Emergency Cover | Home Emergency for Tenants on Universal Credit
Home Emergency Cover | Home Emergency for Tenants on Universal Credit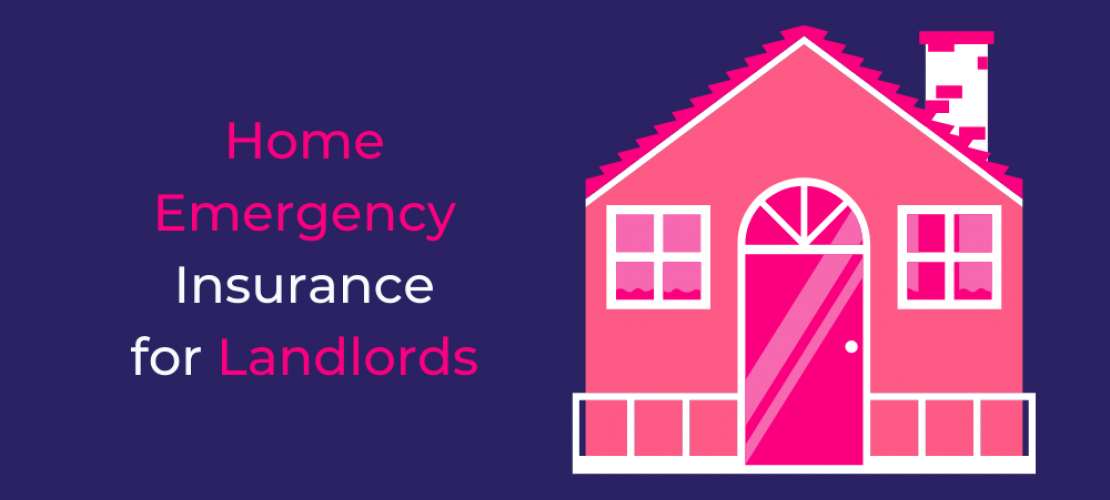 Why should you add Home Emergency cover for Landlords onto your Policy?
From time to time, emergencies happen without warning. As a result, hectic situations may prove to be physically, mentally, and financially challenging to resolve.
Examples of emergencies can include a variety of issues, for example:
Flooding
Boiler breakdowns
Robbery and/or malicious attacks on the property
Accidental & non-malicious property damage
Home Emergency Insurance could help prevent any financial disturbance in the event of an emergency.
Regardless of how well a business is going, sometimes property owners do not have financial support specific to emergencies, reserving their financial expenditure to personal leisure sending, investments, and expanding their portfolio because they believe an accident will not happen in their property.
And when these accidents do occur, the finance needed to resolve the emergency can often shock the property owners who have not prepared for this.
How do I receive Emergency Cover?
Some insurance policies may come with emergency cover attached depending on what homeowners and insurers have agreed upon, but this isn't the case with most policies.
Depending on the type of property, your location, and tenancy history, your property may be at more risk and therefore in need of specific kinds of emergency cover. Your current insurer may also not cover particular types of emergencies; therefore, you may have to search the market for alternative providers should you need a specific branch of home emergency insurance cover.
We recommend researching what kind of emergencies you are at risk suffering from and making a list of emergency level situations you have previously suffered from that better understand your risk and needs.
Therefore, when discussing with your current insurer or an alternative provider, you can clearly and efficiently discuss what emergency cover you need.
How much does Home Emergency Insurance Cost?
The cost for your emergency insurance will depend on what risks you face and factors surrounding the state of your property. Important historical factors of your property and/or any active tenants living long term in your property may affect cost should the impact your risk of emergency in any way. The location could also have a severe effect on your insurance costings if you live in areas with extreme risk of flooding.
Adding Home Emergency cover on top of an existing policy can be cost-effective, but it may be inefficient should providers have limitations in emergency cover they provide.
How do I know if I am covered for any Emergencies?
Even if you do not have additional coverage for Home Emergency insurance alongside your main Policy, we suggest you read through your current Policy to understand better where and how you are covered.
This is because your Policy may already be protecting your business from standard financial costs associated with "emergency" issues. This can better alert you to what you may need emergency insurance cover to additionally cover outside of your current Policy, providing you with precise emergency exposures that you need protection for.
What do insurers consider an "Emergency" situation?
Different insurers may have alternative interpretations of the term "emergency," Therefore, different policies will cover different emergency states.
You should always discuss with your broker what is considered an emergency or not and ensure your emergency insurance covers any emergencies you are particularly worried about.
Examples of emergencies can include:
Environmental accidents where location amplifies risk significantly.
Sudden disturbance of electricity, gas or internet supply.
Damages to home plumbing systems or drainage systems causing water damage.
Electrical damage caused by water damage.
Internal and external flooding.
Boiler and radiator leakage or damage.
Robbery of malicious activity within the property or against tenants on property.
Losing home keys.
Infestations.
Permanent loss of cooking occurring within the property.
Damaged caused to windows, doors and locks that causes them to become insecure.
Leakage of taps and water tanks.
Contamination of property water supply.
Damage caused by natural wear and tear of the property.
Damage caused by poor home maintenance.
Do Rentsurance offer Emergency Insurance Cover?
Yes – At Rentsurance we can provide Emergency Insurance cover as an extension of cover to an existing policy or as a separate stand-alone policy.
We have open to our clients a 24/7 Legal and Claims helpline; our customers can call in a matter of emergency to discuss their emergency cover services and kick start their Policy in the case of an emergency.
Our policies will help cover costs caused by an emergency, any legal expenses connected to the emergency, and any replacement/fixing of property damaged during the crisis.