Housing Benefit Discrimination - Court Rulings
Housing Benefit Discrimination - Court Rulings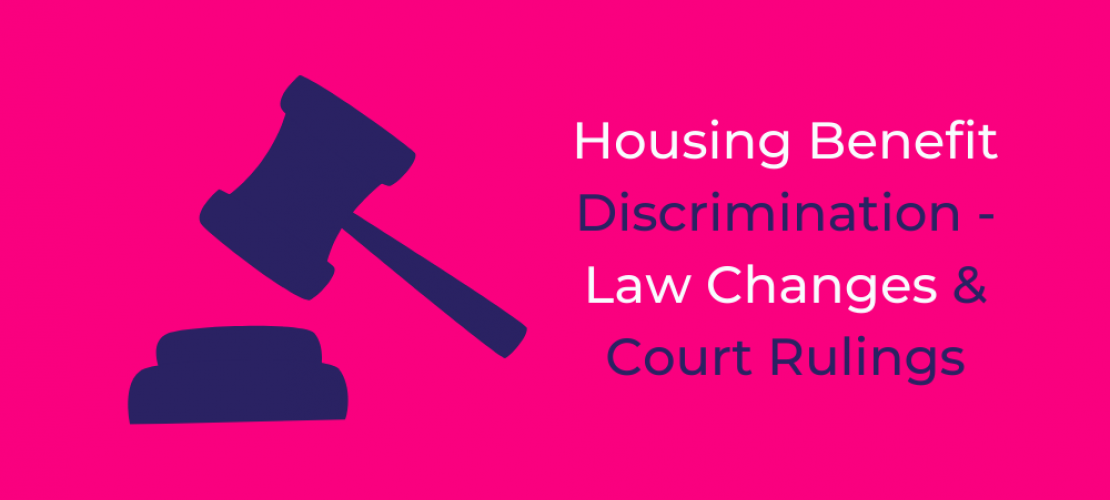 'Housing Discrimination is unlawful', Landmark Court ruling declares…
A recent Landmark court ruling has declared that Housing Benefit discrimination is unlawful across the UK. There is an awful stigma that tenants who receive some form of housing benefits are "bad" tenants in the UK. A stigma that has been blown out of proportion due to misunderstanding of the UK's benefits system.
This leads to many landlords and property owners unfairly limiting housing opportunities to those receiving housing benefits regardless of their actual social and financial history in prior properties.
How has housing discrimination occurred?
Hundreds of renters all over the UK face daily discrimination when looking for a home outside of social housing. Many private property owners block out potentially loyal tenants due to the single fact that they are receiving housing benefits.
Letting agents and landlords have even put up notices stating: "No DDS, No Benefits and No UC" to prevent applications for tenancy from people receiving any form of benefits. As social housing cannot meet the demands of DSS renters, these limitations of private housing further force DSS renters to make decisions to rent from poor inappropriate housing in favour of finding somewhere to call home.
Why are landlords so reluctant to rent to benefit renters?
Many of the concerns landlords and property owners have regarding housing benefits tend to be due to a massive misunderstanding of what it means to have benefits, how housing benefits are calculated and therefore distributed to tenants, and the various reasons why different individuals receive benefits.
Misconceptions and stereotypes of the kind of people who receive benefits have also shaped a bad image of a DSS tenant to landlords who have never rented to people on benefits before.
The Landmark Court Ruling
Due to confirmation of a landmark court ruling, it has been declared that housing benefit discrimination is unlawful. So, what does this mean exactly?
This will mark a new housing state change where DSS renters cannot be refused to rent property on the sole basis that they receive housing benefits, universal credit, or any other form of benefits.
District Judge Victoria Elizabeth Mark stated that rejecting any tenancy applications on the single basis that the potential renter has legally received housing benefit is unlawful and therefore discriminatory on the grounds of "sex and disability" under sections 19 and 29 of the Equality Act 2010. According to the Equality Act, it is unlawful to discriminate against an individual based on factors such as sex, disability, and race.
What happens now?
The new ruling will make a monumental difference to thousands of private renters on housing benefits across the UK.
In 2020 a YouGov survey showed that 63% of private landlords had a complete ban or put limitations on tenants receiving housing benefits, stating they preferred not to rent to this group of people.
With the new laws set into motion, it is more than likely that the number of DSS tenants aware of this law will increase, and therefore they are more likely to be watchful for discrimination. Landlords and property owners will have to re-evaluate how to check renters for tenancy eligibility.
If you are wary of housing benefits, we recommend researching the UK benefits system and discussing with benefit-receiving tenants why they receive benefits, a reference of their financial history, understanding your tenants better, and avoiding any problems with misunderstanding and/or miscommunication.
If you are a property owner who has never had a problem renting to benefit receiving renters, we still recommend that you take a closer look at your proceedings and methods in tenancy applications to ensure you do not act "discriminatory" towards future tenants.