Understanding Universal Credit Tenants - Should you rent to them?
Understanding Universal Credit Tenants - Should you rent to them?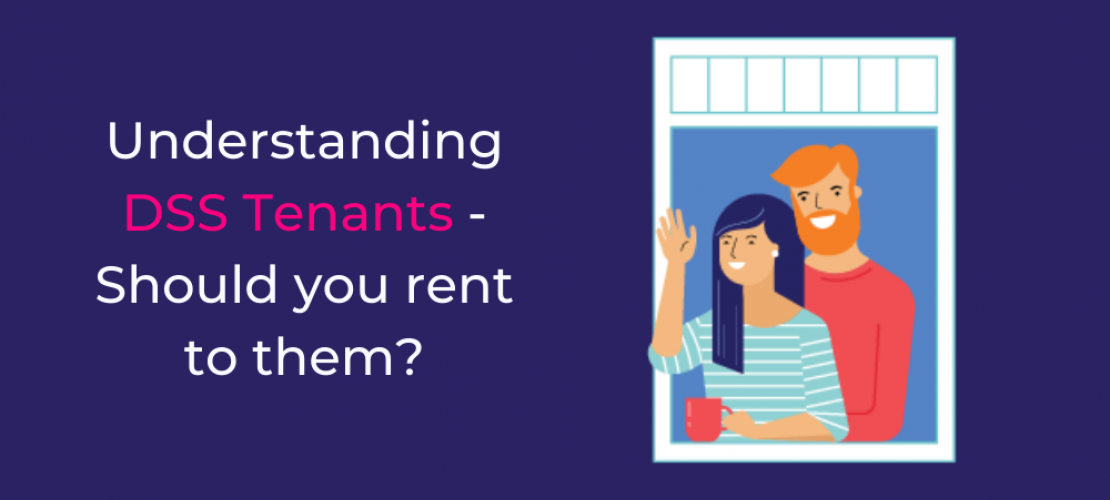 First of all, what exactly is a DSS tenant? DSS stands for "Department of Sociable Services."
A DSS tenant is a tenant who claims housing benefits due to financial difficulties brought on by bouts of unemployment, disability, and/or being a single parent. Unfortunately, due to the reputation DSS tenants have acquired, many landlords are reluctant to house them. Many are wary of the bad image some DDS tenants may have and worry they may be unable to provide on-time rent payments and have a general lack of understanding of the UK's benefits system.
Due to this bad image, DSS tenants have unfairly acquired most landlords who have refused to rent property to them, some even going as far as to refuse tenancy to all DSS receivers purposely.  Due to a worsening housing crisis, DSS tenants are in constant need of permanent accommodation. As a part of new legal laws, it is a discriminatory act to refuse to house a DSS tenant on the single basis that that are receiving DSS/Housing Benefits.
This means that as a landlord, if you are uncomfortable with DSS tenants, you will not refuse them housing based on inexperience dealing with DSS tenants. It is now the perfect opportunity to better understand DSS tenants if you are potentially housing them.
How are Housing Benefits calculated?
The housing benefit Award is calculated by looking at the tenant(s) within a household and adding the total income. Total income would include various financial factors such as earned wages and unearned income (like child tax credit). The amount of eligible rent being paid will also help decide how much a tenant's housing benefit is. By "eligible rent," this includes any rent being charged, plus any additional service charges tenants also have to cover.
Why do DSS tenants have such a "bad reputation"?
The DSS bad reputation mainly comes from the fact that landlords sometimes have bad tenants, and one notable factor of the tenant is that they received "housing benefits." This association has created an unfair stereotype for people who receive housing benefits, even if their financial history has always been stable (meaning they have never had any issues previously paying rent on time to their landlords). Their tenancy history has been entirely positive.
It's also not the only reason landlords tend to be so put off by DSS tenants.
Many property owners worry about the potential complexities involved in receiving payments from DSS tenants. This is because many DSS tenants receive a low band of housing benefits, and it has become increasingly harder to receive money from housing benefits. This means there is sometimes a worry that a DSS tenant who has always paid their rent on time may one day have an issue because they don't have enough for the month to pay their rent, or that if they were to be rejected and removed from receiving housing benefit, they would no longer be able to afford the rent at all.
This worry comes from the fact that Housing Benefit received is usually less than the market's average rent. This means that any repositions are out of the question for most of these tenants due to financial difficulties. Landlords and property owners are also put off DSS tenants because they don't understand the benefits system. It has gone through many changes over the last couple of years, become more complex and differing in different house benefits are applied to and given to other groups of people.
In the past DSS, rent was paid directly from the council to the property owner, guaranteeing rent payments monthly. This has not been the case now for quite a few years to help encourage DSS tenants to be more responsible with their money. Now payments go directly to the tenant. While it is possible to set up direct payments, that is the tenant's responsibility to set up, as it is now their sole responsibility to provide the landlord with rent payments directly.
Additionally, councils now also have the right to regain past income payments from landlords should they discover that they were perhaps being overpaid in housing benefits, overpaid in rent, or it emerges the DSS tenants were fraudulently claiming money. Even if the landlord/property owner is not involved in this and therefore did not know about it, the council still has a legal right to take back the payments. While landlords cannot prevent this, rent reclaimed by the council can be paid out as "missed rental payments" and can therefore be reclaimed under a rent guarantee insurance policy.
Can you successfully rent to a DSS tenant?
Yes, of course you can! It is more than possible to have a successful DSS without any hassle or rent arrear issues.
DSS tenants tend to stay longer than normal tenants because they are looking for long-term stability. They want to rent a property that will add financial security to your tenancy. This is because social housing does not meet the demand of DSS tenants, allowing plenty of opportunities for private tenancy options. 
There are various online and public listings for DSS tenants to find housing outside of social housing environments. Local authorities even provide details of local tenancy opportunities to DSS individuals to contact for free. It is easy to completely put yourself out in front of 100 potential DSS tenants free of charge just by giving DSS tenants the option to apply to rent your property.
You will have the option to meet DSS tenants face-to-face before deciding to rent your property out to understand better what kind of person they are, as they are applying to rent your property out directly. You will also have ample time to request and review character, housing, financial references and even do a background check to see if the person is the right tenant for you. By asking these references, you can get a better idea of:
Any previous police reports or arrests.
Character reference from people who rented to the individual.
How financially stable they are.
If they have previous caused any rent arrears ever or over a period of time.
If they had any problems to prior landlords or tenants (non-financial).
This can help you decide better if this person is an excellent person to rent your property out to, regardless of receiving housing benefits. By researching the benefits system, you can also better understand which of your tenants are receiving benefits and for what reasons. It will also help you better understand how your tenants are paying the rent if they become tenants and allow you to seek better opportunities to encourage rental payments from DSS tenants should you run into any issues with them along the way.
Policies, such as rent guarantee insurance, can also help protect if a tenant misses a rental payment and cannot pay that rent back for some time. Giving your financial stability and the time to deal with your DSS tenants efficiently.
It is also no longer legal for you to refuse a tenant your rental property based on the sole fact that they are a DSS / Housing Benefits receiver. It is a discriminatory act. This means you will find yourself having to rent out to people on housing benefits should they have efficient credentials and now predict rent arrears and a good character assessment reference from previous landlords. If you do not take the time to learn more about the benefit system and how your DSS tenants are paying the rent, you will struggle to maintain efficient communication with them.
While DSS tenants do come with a higher risk of missing rental payments, it is very common for DSS tenants to have no issues paying on time. Sometimes the fear a DSS tenant will not pay up on time comes from exaggerated stories of the DSS tenants that didn't. In most cases, if this occurs, it tends to be because of a slight financial dip or communication issues that can be easily fixed.
We recommend that you take time to carefully investigate all your potential tenants (whether or not they receive Housing Benefits) as all tenants come with a risk of not paying rent regardless of receiving benefits. Take references from them and follow them up before deciding if they are financially reliant enough to become tenants.