Report a Claim
Our ability to handle and pay claims is ultimately what makes Rentsurance's product what they are. Backed by an 'A' rated global insurer and supported with dedicated resources to assist with advice, claims, and complaints – we are with you for the journey. 
Whether you have a query where there might be a claim on the horizon or that you are having difficulty with your tenant. Log into your Dwello account and let our legal team alleviate the stress of doing everything yourself, knowing that you are in a safe hands. 
Our legal expenses insurance policy works alongside our rent guarantee insurance solution. Together with the legal expense insurance and Rentsurance solution, you can rest assured that we have your best interests at the centre of everything we do.  
Best of all, there is no excess to pay.  
Summarised Claims Process: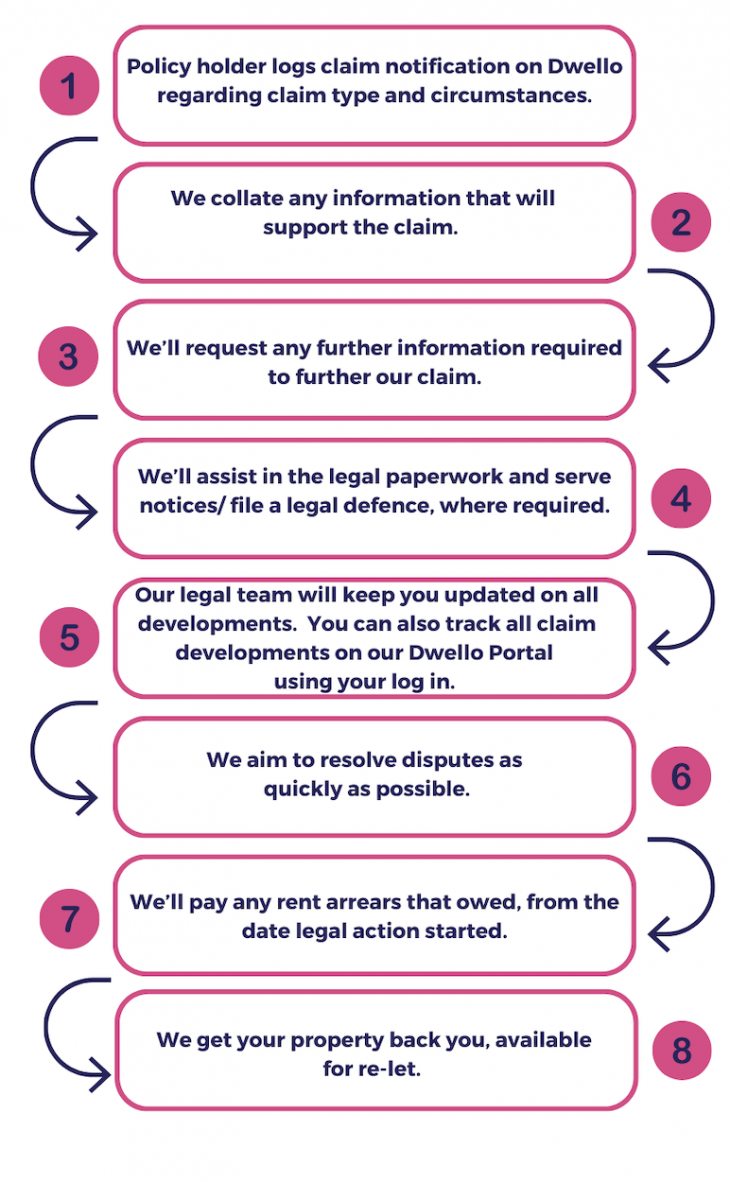 Home Emergency Claims
For any Home Emergency claims – please contact the emergency support line: 013 8488 4080, which is available 24/7, 365 days a year. To allow us to action your emergency claim as a priority. We will input all claim updates on the Dwello platform to keep you updated on all developments. 
Gas leaks must be immediately notified to the National Gas Emergency Service on 0800 111 999.
If you are unable to log into your Dwello account to either report a new claim or obtain updates on an existing claim, please refer to your policy wording for emergency and out-of-hours contact details. 
If you require any assistance, you may also contact us directly at claims@rentsurance.co.uk or call 0207 8469020 during office hours.